Congressional App Challenge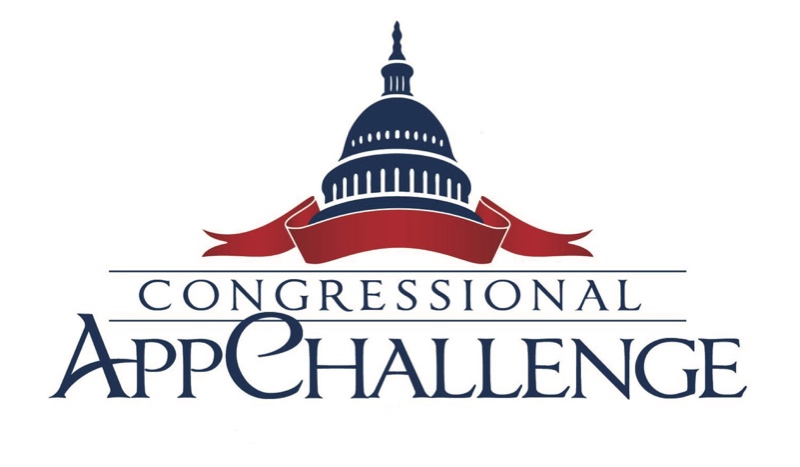 Louisiana's Third District - 2019
CGI, the UL Lafayette's Informatics Research Institute, CajunCodeFest and Waitr, with Congressman Clay Higgins, joined forces to host the Congressional App Challenge to encourage students in Louisiana's Third District to explore STEM fields including computer science.
Middle and high school students learned how to code and successfully create an app in two months with guidance from professional developers and computer science students. Through a generous sponsorship from LUS Fiber, students used video equipment and editing software from AOC Community Media to create their submission videos.
This year, 11 teams competed for a chance to win the Louisiana's Third District and receive an invitation to present their app to members of Congress in Washington D.C. in March. Launched in 2016 by members of Congress, the competition is steadily growing in size and now reaches 48 states, with 10,534 students developing 2,177 apps in 2019. CGI, an IT and business consulting services firm, has supported the event since 2017. "We believe initiatives like this will help to create a vibrant technology eco-system that will both retain our existing talent and inspire young people to become technologists," explains Will LaBar, Vice President of CGI.
An awards ceremony to recognize the student's efforts and display their projects took place in December.
Congratulations to the following students and team mentors:
Louisiana's Third District Winner
App Name: HappyBytes – Helps depression or suicidal thoughts by offering options
Team: Brendan Duhon, Jaydon Huval, and Cailey Bianchini (DTSMA), Weston Simon (OCHS)
Team Mentors: Blanche Trahan (Northwestern State University), and Cody Latiolais, (CGI)
Best Use of Block Programming Award, sponsored by Global Data Systems
App Name: TreeHugger – Raises awareness on environmental issues and suggests ways to help
Team: Savion Siner, Philip Mamolo, Justine Bennett (Carencro High School)
Team Mentors: Taylor Cyr (SLCC)
Most Innovative App, sponsored by Global Data Systems
App Name: FloodBud – Provides user-reported street flooding information during a storm
Team: Joel Huval (Homeschool) and Parker Flint (Lafayette High School)
Team Mentors: Matthew Chmiel (Techneaux Technology Services) and Julien Bonin and Chase Chapman (UL Lafayette)
Community Connector Award, sponsored by LUS Fiber
App Name: geauxALERT – Delivers selected news alerts for crime, road closures, etc.
Team: Braxton Guillet, Samantha Matt, Clara Novak, Noah Justus (Ascension Episcopal School)
Team Mentors: Brandon Byerley and Marc LeDoux (Noble Plastics)
Thank you to our community sponsors and partners for helping support STEM!
Organizations that provided student team mentors
• CGI
• UL Lafayette - School of Computing and Informatics
• Techneaux Technology Services
• WAITR
• South Louisiana Community College
• Noble Plastics
• VASS Electric
• Northwestern State University
Sponsors and partners
• The Honorable Clay Higgins Office
• UL Lafayette - Informatics Research Institute
• CGI
• CajunCodeFest
• WAITR
• Blue Cross and Blue Shield of Louisiana
• One Acadiana
• Opportunity Machine
• LUS Fiber
• One Acadiana
• Global Data Systems
• Lafayette Public Library System
• AOC Community Media
• A New Vision Leadership Foundation of Acadiana
• Lafayette Parish School System GEAR UP
If you are interested in learning more about the competition or participating next year, please email andrea@louisiana.edu. For more information on the challenge, you can visit https://www.congressionalappchallenge.us/.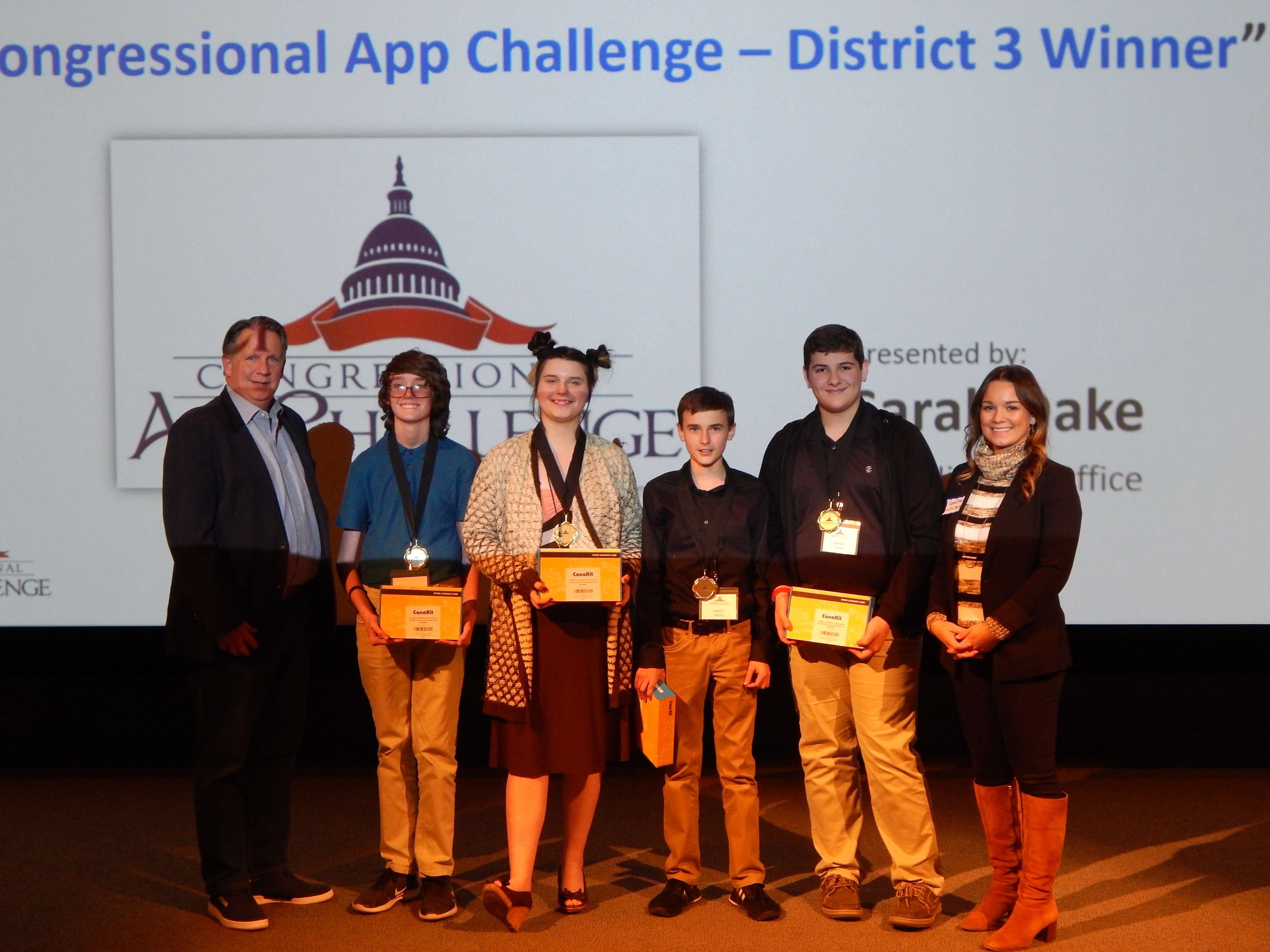 Louisiana's Third District Winner (Pictured L-R) Joel Robideaux, former Mayor-President of Lafayette, Jaydon Huval, Cailey Bianchini, Weston Simon, Brendan Duhon and Sarah Dake, Office of Congressman Clay Higgins. Not Pictured Cody Latiolais, CGI and Blanche Trahan, Northwestern State University, team mentors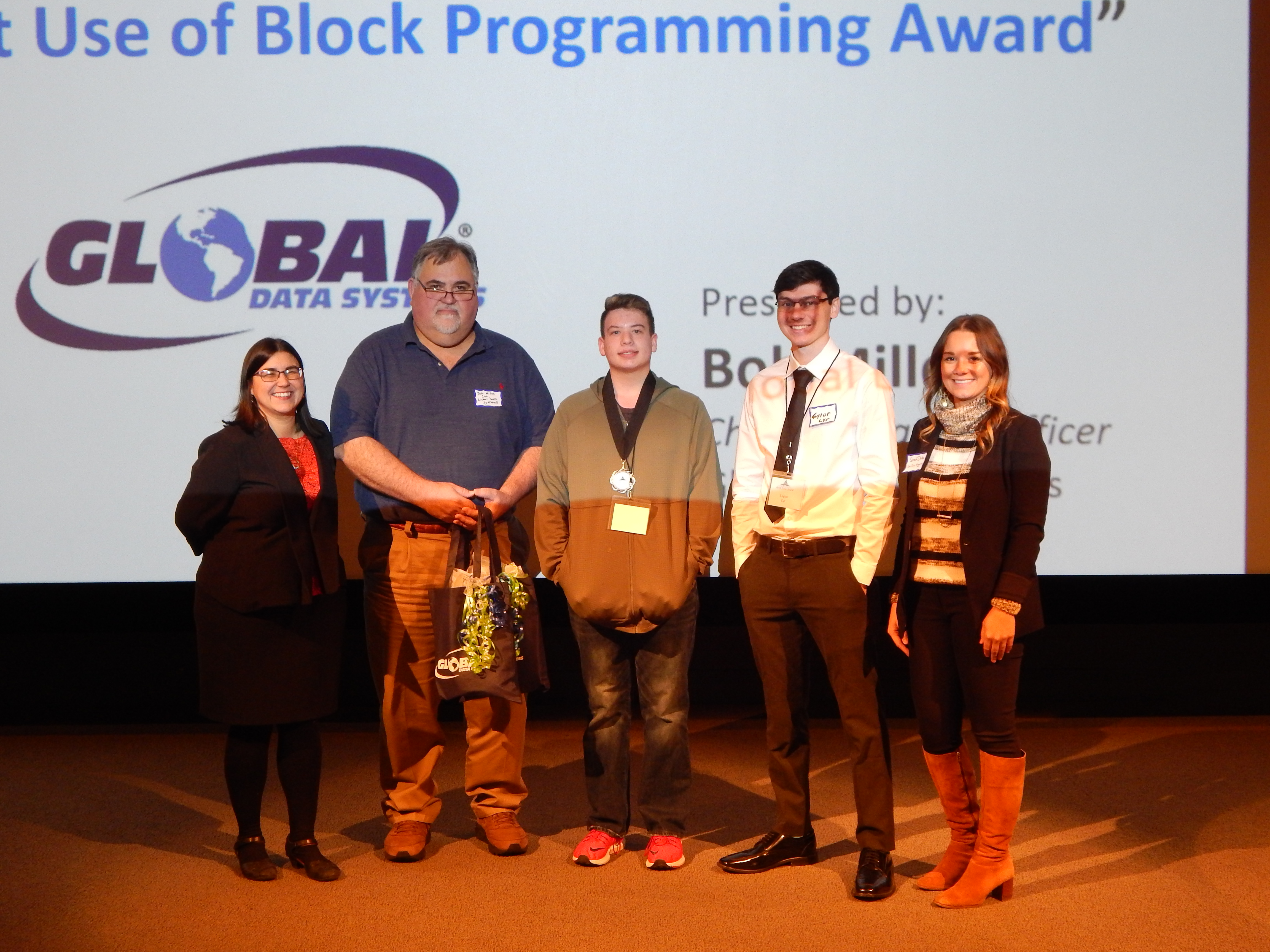 Best Use of Block Programming Award, sponsored by Global Data Systems (Pictured L-R) Anne Swanson, Manager, U.S. STEM@CGI, Bob Miller, Chief Operating Officer, Global Data Systems, Philip Mamolo, Taylor Cyr, Team Mentor, SLCC and Sarah Dake, Office of Congressman Clay Higgins. Not Pictured Justine Bennett and Savion Siner, students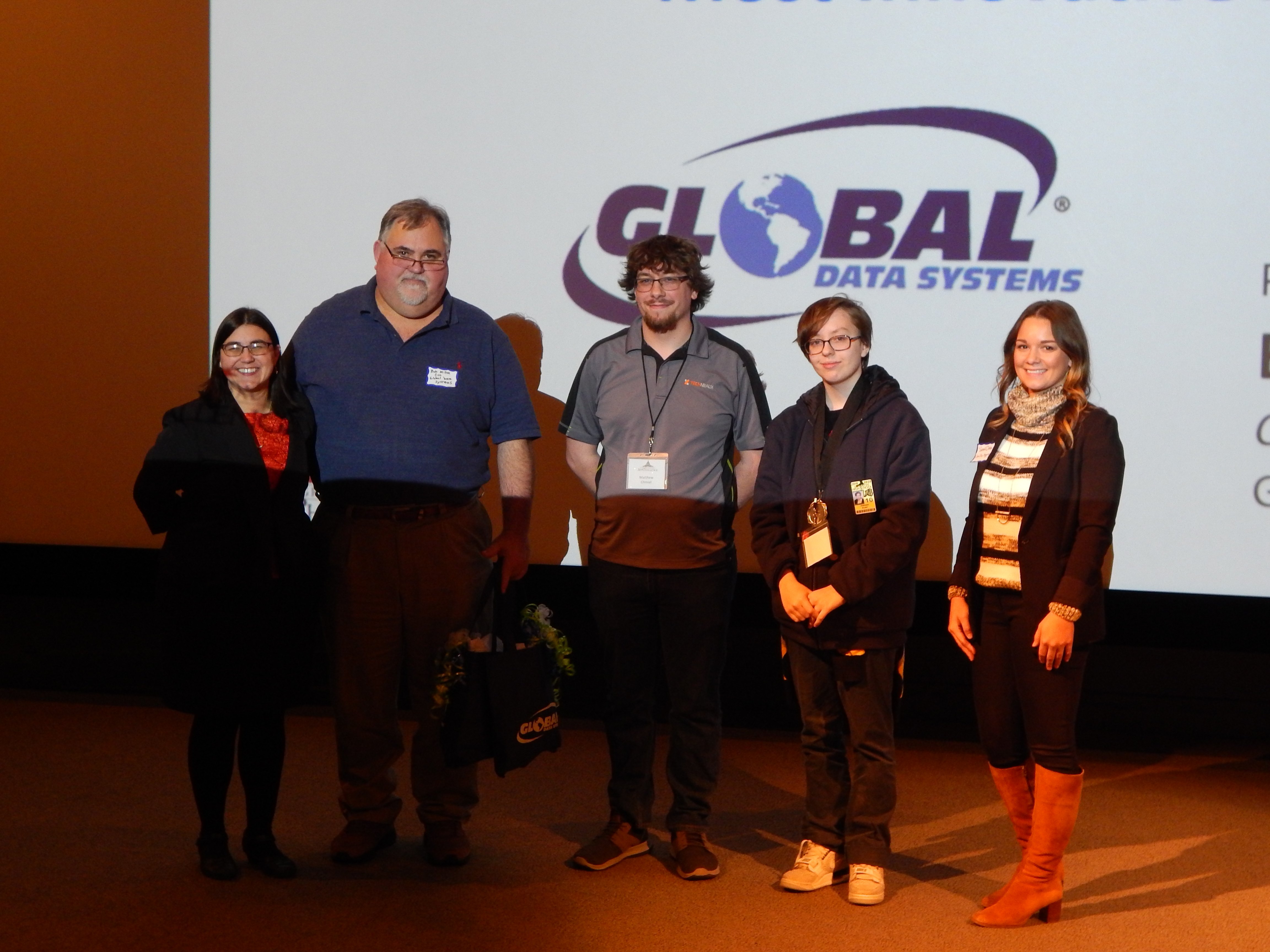 Most Innovative App, sponsored by Global Data Systems (Pictured L-R) Anne Swanson, Manager, U.S. STEM@CGI, Bob Miller, Chief Operating Officer, Global Data Systems, Matthew Chmiel, Techneaux Technology Services, Parker Flint, and Sarah Dake, Office of Congressman Clay Higgins. Not Pictured: Joel Huval, student and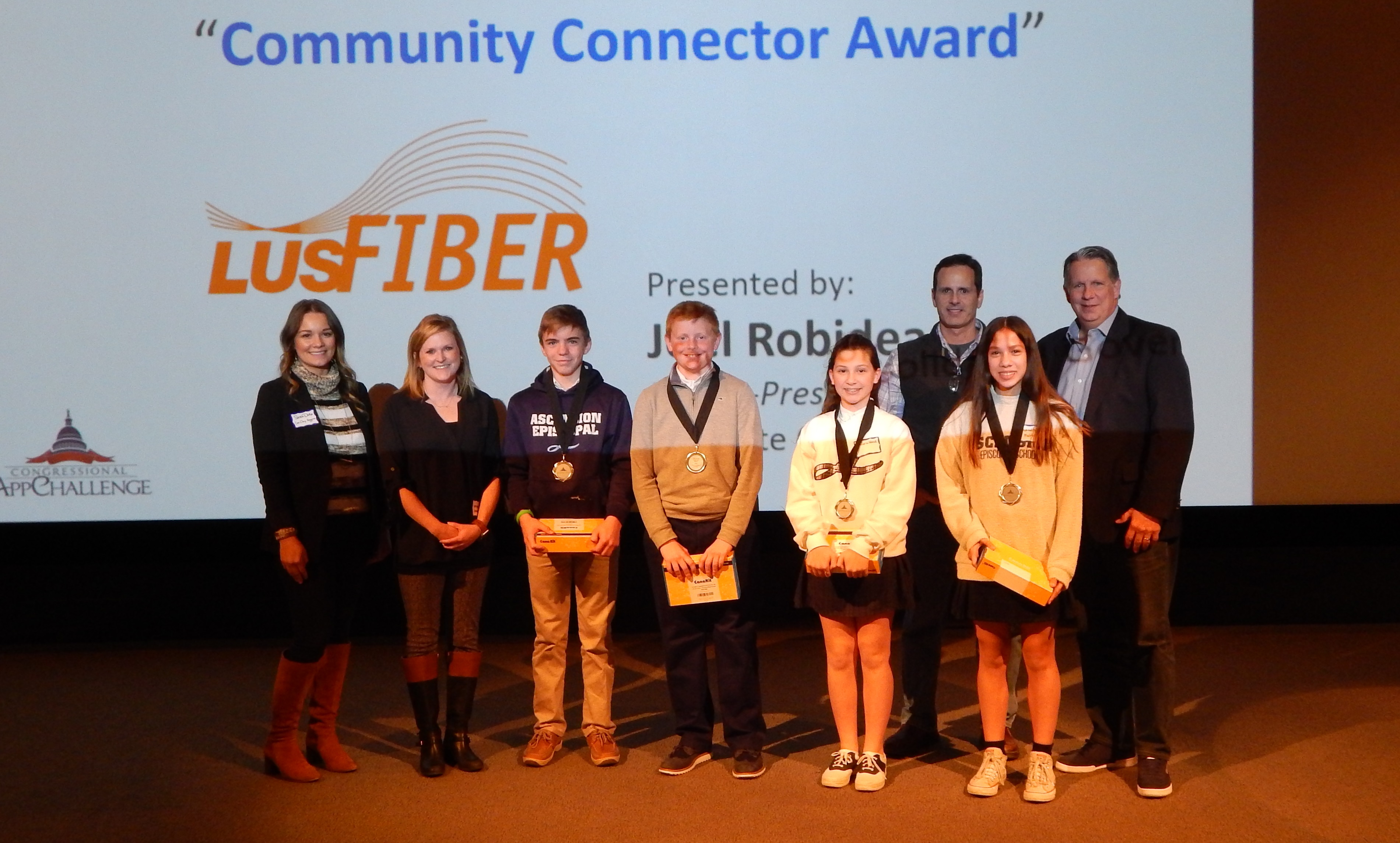 Community Connector Award, sponsored by LUS Fiber (Pictured L-R) Sarah Dake, Office of Congressman Clay Higgins, Morgan Vondenstein, Ascension Episcopal School, Braxton Guillet, Noah Justus, Clara Novak, Samantha Matt, Marc Ledoux, Noble Plastics, and Joel Robideaux, former Mayor-President of Lafayette. Not Pictured: Brandon Byerley, team mentor